Grammy Nominated Singer/Songwriter Amanda Williams
Develops A New Model for Publishing Companies with Hillbilly Culture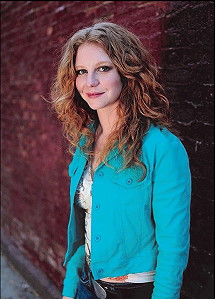 "Anyone, anyone can learn the craft of songwriting," this is the motto of Hill-billy Culture, the latest brainchild of Berklee honors graduate and songstress Amanda Williams. Hillbilly Culture adds new services to the traditional pub-lishing company umbrella by creating educational opportunities and tool hon-ing programs to aid in excelling any songwriter. "Hillbilly Culture is more than just a music publishing company," says Amanda. "It's a celebration of the traditional forms of entertainment and education - songs & story telling. We provide aspiring songwriters with tools to develop their ideas and teach writers how to use the craft beyond its commercial appeal. Songwriting is one of the best forms of creative expression; it's my firm belief that if everyone was a songwriter, we'd have a happier and healthier society."


Hillbilly Culture currently oversees the catalogs of Amanda Williams and her father, renowned tunesmith, Kim Williams, ASCAP, ACM, CMA, CCMA, Dove and NSAI award winner. His string of sixteen #1 hits has included the following:


If The Devil Danced in Empty Pockets - Joe Diffie
Ain't Goin' Down Till the Sun Comes Up - Garth Brooks
Papa Loved Mama - Garth Brooks
It's Midnight Cinderella - Garth Brooks
Who Needs Ya Baby - Clay Walker
The Heart is a Lonely Hunter - Reba McEntire


After years of research and development, Amanda has crafted a unique set of programs for writers who sign up as Hillbilly Culture Club members. "So many new songwriters come to town with stars in their eyes and be-come quickly discouraged because they don't know what to do next. Hillbilly Culture Club offers songwriters the tools and structure to build upon for future success."

Amanda feels lucky that she was able to learn songwriting by "sitting at the feet of the masters," watching her dad, Kim pen hit after hit with his co-writers. She developed Hillbilly Culture Club to offer that same opportu-nity to aspiring songwriters everywhere.

"We interview hit songwriters, like Dad, record company executives, publicists, radio DJs, and other industry professionals & compile their advice into short video clips in our Video Vault."